Alexander Glew, Mechanical Engineer
Glew Engineering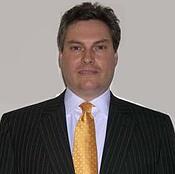 Dr. Alexander Glew started Glew Engineering to provide clients with a full service firm staffed with a highly qualified staff and clients that span the globe. Our firm is located in Mountain View, California, at the heart of the Silicon Valley.
Expert Witness

Over the past years, Dr. Glew has been sought after to aid in legal support as an Expert Witness, with diverse testifying experience in international arbitration, federal court for intellectual property infringement cases, and civil matters.  Please contact Glew Engineering Consulting for a complete CV of Dr. Glew's experience.
Litigation Support

Dr. Glew provides Glew Engineering clients with litigation support services in the areas of patent infringement, product liability, mechanical engineering and intellectual property law both domestically and internationally.
Dr. Glew has litigation support experience as both a testifying expert and technical expert.  His expertise is in semiconductor processing, semiconductor manufacturing equipment and components, integrated circuit manufacturing, as well as a wide variety of analytical techniques.  He has a unique ability to combine materials engineering along with mechanical engineering, allowing clients to draw upon both disciplines in the same expert.
Mechanical Engineer

As a licensed professional engineer in California, Dr. Glew has experience and training in the mechanical engineering branch. He practices both mechanical engineering andmaterials science engineering. He performs finite element analysis (FEA) using Autodesk Algor Simulation and Inventor and is a leading expert in heat transfer, computational fluid dynamics and computer aided design or CAD.
For additional information on Mechanical Engineering, please visit our Mechanical Engineering page.
Licensed Professional Engineer
Having received his degree mechanical engineering degrees from the University of California at Berkeley, Dr. Glew is a Licensed Professional Engineer in the State of California.  Many private companies employ non-degreed workers in technical positions with engineering titles such as "test engineer" or "field engineer". Such position may not require an engineering degree at the discretion of the company. It is important however, to make a distinction between a "graduate engineer" and a "licensed professional engineer" who can legally stamp drawings and analyses.  Dr. Glew also carries the appropriate insurances that are required for this profession.
Thin Film

Thin film materials are layers ranging from fractions of a nanometre (monolayer) to several micrometres in thickness. Electronic semiconductor equipment and optical coatings are the main applications benefiting from thin film construction.
Dr. Glew is recognized as an expert in this category has many years experience in Thin Film Materials. In addition, he has provided expertise consulting and litigation support for both domestic and international organizations.
CVD
As an expert in Chemical Vapor Deposition (CVD), which is a chemical process used to produce high-purity, high-performance solid materials, Dr. Glew has been requested as a third-party consultant in semiconductor business processess to produce Thin Films.
PECVD
A sub-category of CVD is Plasma-Enhanced Chemical Vapor Desposition or commonly referred to as PECVD.  This process is used to deposit thin films from a gas state (vapor) to a solid state on a substrate.
SPUTTERING
When a high-density plasma is used, the ion density can be high enough that significant sputtering of the deposited film occurs. When this transpires, sputtering can be employed to help planarize the film and fill trenches or holes.
For additional information on these or any mechanical engineering topics, contact Dr. Glew of Glew Engineering to see how we can help solve your business needs.